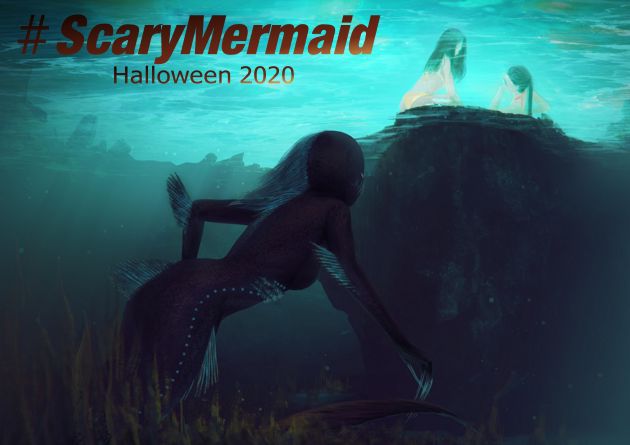 #ScaryMermaid
Sometimes when a ship goes out to sea it doesn't come back. A renowned Irish billionaire has bought a half pleasure yacht half research vessel called the Icarus to find out why. The scientists and streamers on board are about to find out why finding mermaids is not a good thing.
A horror game about the perils of the deep sea. 20% of profits will be going towards oceanic research and coral reef restoration. Launching Halloween 2020. Preordering it gets you copies of art and soon will getting you a special playable demo and some behind the scenes look at how development is going.
Why preorder? It gets you unique content, helps the developers and artists put more time into the project, and lets us start working on coral reef restoration. It's a win for everyone involved.
For this game I am partnering with the lovely artists Jess Seto who's amazing work you can find at https://l_aciel.artstation.com/ and @_Pikthem_ the totally awesome 3D modeler who's art you can find at https://www.artstation.com/brodyrichardson
Purchase
In order to download this game you must purchase it at or above the minimum price of $10 USD. You will get access to the following files when they are released: